Our Process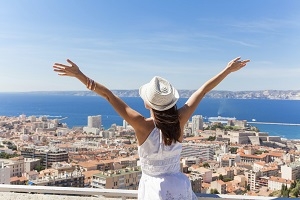 Most successful people have one thing in common: they want to get more out of their lives, and they don't want to spend their time doing things they aren't interested in or good at. Our firm specializes in helping you identify what's most important to you and your family and how you can spend more time doing the things you really enjoy and less time doing things you would rather not do.

Recommendations, strategies, and management decisions are made only after a thorough examination and evaluation of your financial situation. We start by asking the right questions delving deeply into objectives, risk tolerance, liquidity and credit needs, family and estate issues and service preferences.

The specific reason or reasons that brought you here will probably be addressed first. As a part of that solution process, we will take a broader look at other aspects of your financial life. When we see potential issues, we will discuss them with you. We will discuss options, and then timelines and ways to proceed with whatever option you choose.

The evaluation is broken down into several well-defined areas:
Financial Assessment - where we create a spending plan and net worth statement;

Financial Independence (Retirement) Planning - where we will create a projection of the future at-retirement value of your taxable investments, pensions, IRAs, and expected Social Security benefits;

Education Funding (if applicable) - where we will project the cost of one or more child's education and look for appropriate ways to pay for it;

Portfolio Building and Investment Analysis - where we review all of your investments and provide recommendations among different types of assets with a view toward fulfilling your financial planning objectives;

Insurance Planning - including a review of your life and disability insurance coverage, property and casualty insurance, and long-term care insurance where appropriate;

Tax Planning and Tax Return Preparation (with an assessment of income and estate taxes);

Estate Planning (with an assessment of the need for an updated will, trusts and trust services, and advice on charitable gifting).
Our firm offers a systematic approach to crafting a customized plan designed to meet your specific needs..

In our work with other successful people, we have learned that your goals and objectives will change over time. Life is a journey. If your goal today is to reach the farthest hill you can see from here, then eventually we expect you to be standing on that hill. When that happens, it will be time to look around and create new objectives to be achieved.